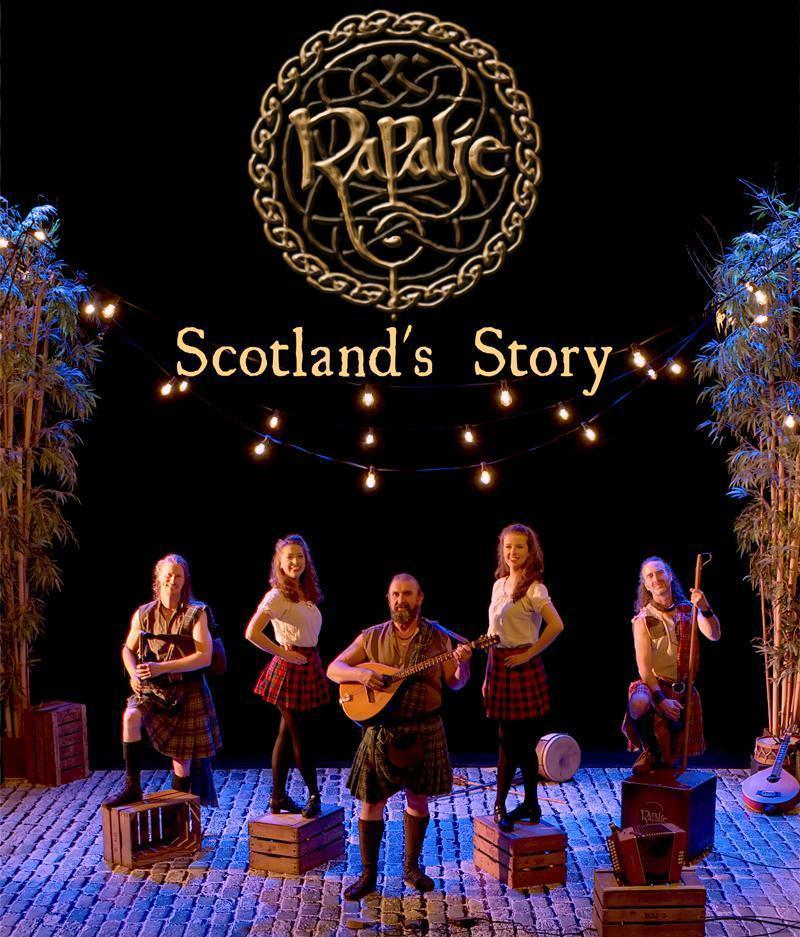 "We're all Scotland's story and we're all worth the same"
Schöne Worte direkt aus dem Text von Scotland's Story und nichts beschreibt besser, worum es in dieser neuen Theatershow von Rapalje geht.
Rapalje kehrt ins Theater zurück und entführt das Publikum mit feurigen Dudelsäcken, einfühlsamen Balladen und stampfenden Jigs & Reels in die schottischen Highlands.
Eine brandneue Theatershow voller Geschichten, Lieder und Tänze. Ein Fest der Anerkennung klassischer Rapalje-Songs wie Caledonia und What will we drink kombiniert mit neuem Repertoire.
Unsere neue Theatershow ist dieses Jahr in Berlicum und Hoorn zu sehen, ab nächstem Jahr in vielen Theatern in den Niederlanden und einigen in Belgien.
Unsere vollständige Agenda finden Sie hier