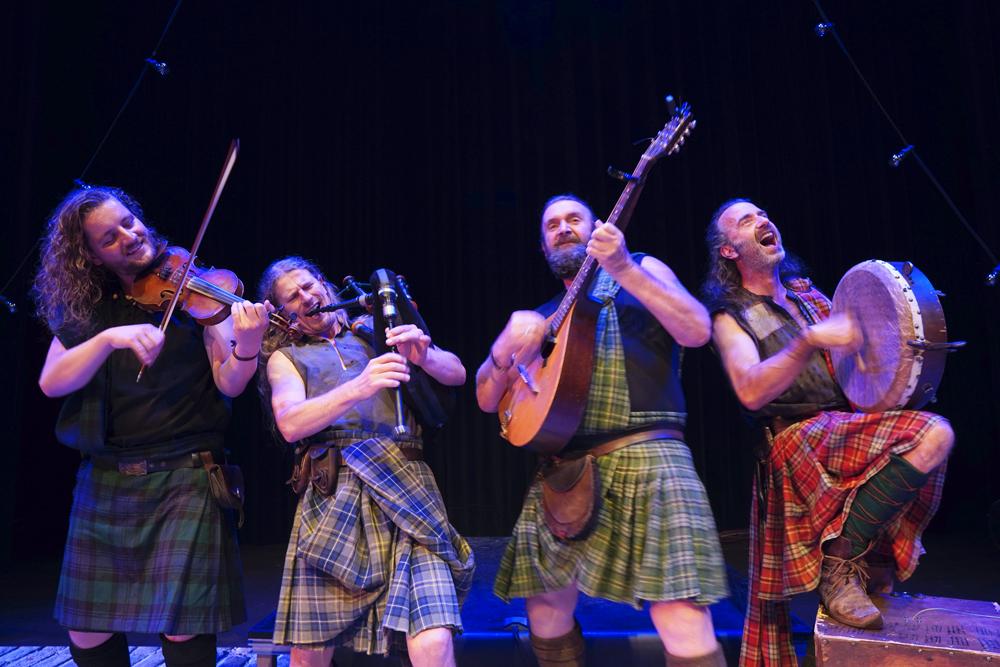 Rapalje is an award-winning band from the Scottish and Irish folk music scene. With over 28 years of experience, they have mesmerized audiences with their passionate and lively performances on hundreds of stages all over the world. The group combines traditional instruments such as bagpipes, the fiddle, whistles and bodhráns with heartfelt songs and a great sense of humor, making them well-loved wherever they play.
Rapalje, which means "scoundrel" or "rascal", has given well over a thousand concerts and released more then 10 albums. The band has won numerous awards and accolades, including the Best Live Act Award at the Fantasy Awards in 2015 and 2018. Over the years, Rapalje has become known as one of the most entertaining and dynamic folk music bands around. Their signature chaos and the way they always make time for their vast following of fans is what makes the musicians so beloved.
William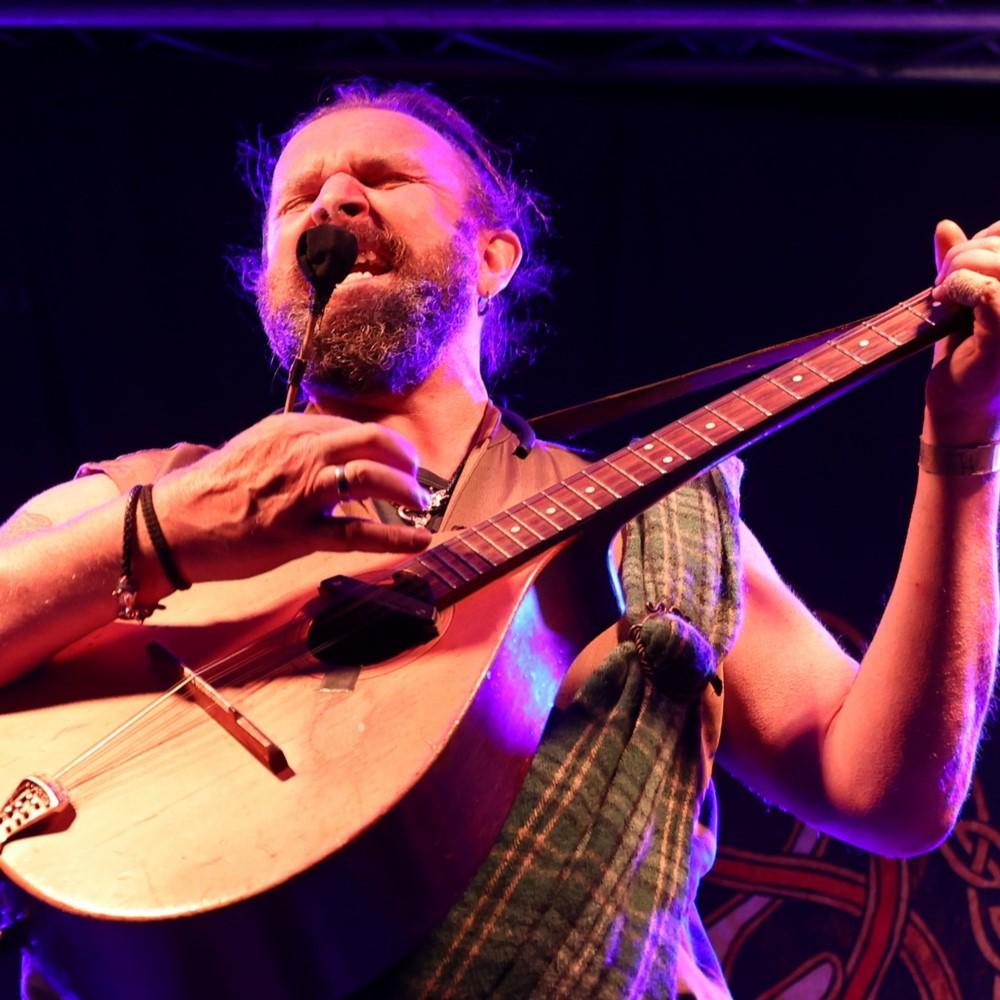 Vocals, Gitouki, Mandonlin, Bodhrán & Tea-Chest-Bass
Well known as a street performer in Groningen and Oldenburg because of his voice, music and charmes. Maceál playing on one side of the street and William on the other, playing the same instruments, didn't work out. When Maceál learned to play the squeeze box and the tea-chest-bass they tried to play someting together. Maceál already had a duo with Dieb and introduced William to the band. His first introduction was on the CD 'Celts in Kilts'. He sang the song 'Jock Stuart' and played gitouki on 'The Drunken Sailor' and 'William's Favourite'.
Did you know…
…that William, besides being a valued member of the band, is also known as the cook of Rapalje? He takes care of almost all meals during their tour, so everyone eats not only healthy but above all very tasty!
Maceál

Vocals, Harmonica's, Gitouki, Bodhrán & Tea-Chest-Bass
This multi-instrumentalist was at first a one-man-band playing eleven instruments at the same time. Nowadays he playes three instruments simultaneously and thus, adds two imaginary bandmembers to Rapalje. After 'Ruk en Pluk' a group was formed with the name 'De Eikeltjes aldus Ronald'. The first attempt to have a decent name was with 'Klootjesfolk'.
He invented a new instrument, the gitouki and complete new tunings for the mouth-organ and the squeezebox.
Did you know…
…that Maceál is so much more than just a musician in the band? He builds all of the sound systems for Rapalje and rents out other self-built sound systems to other bands and events, through his own company.
David

Highlandpipes, Borderpipes, Tin Whistle & Low Whistle
This half-Scottish enthusiast started playing the Scottish bagpipes in 1992 with the 'Clan MacBeth Pipe Band' from the city of Groningen. Nowadays, he is an instructor with this band as well as with 'The Islanders'. David was 'discovered' by Rapalje during a Scottish festival, where he stood out amongst others because of his obvious talent and melodic way of playing. Playing Scottish bagpipes, tin whistle and low whistle this youngest asset to the band blows a fresh breeze through Rapalje.
Did you know…
…that, in addition to his activities for Rapalje, David is also the initiator of the Rapalje Zomerfolk Festival? Zomerfolk is the annual music festival the band organizes in Groningen.
Sebastiaan Hidding

Violin, vocals
Former band member:
Dieb
Vocals, Fiddle, Tin Whisle & Accordeon
Due to health reasons Dieb decided to leave the band in April, 2022.