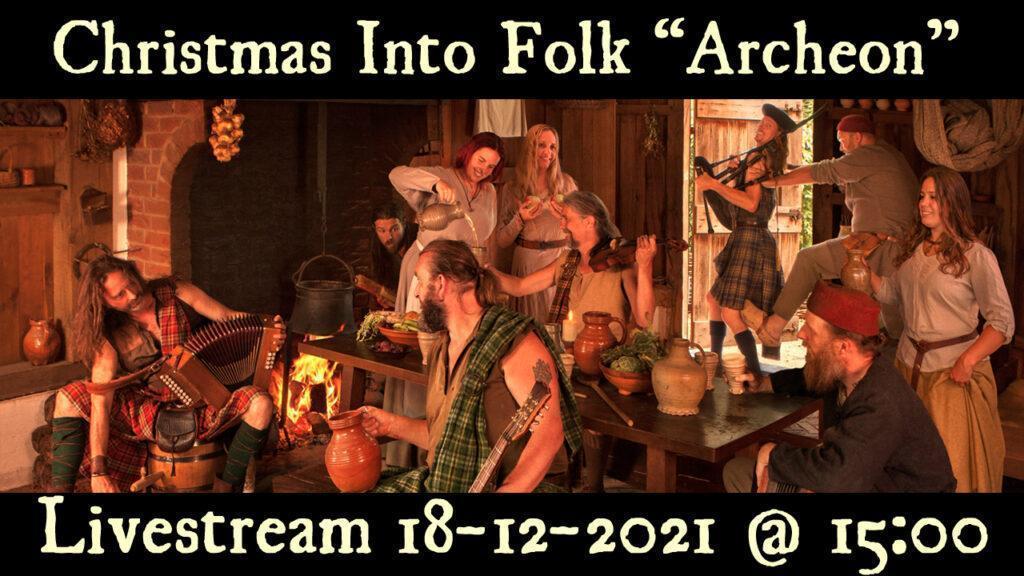 Why are we going to do Christmas into Folk again via the livestream? The first reason is of course clear, doing live shows is difficult at the moment and through the stream we can share Christmas into Folk with everyone. Why do we like this so much, because we love music of course! There are very few things more beautiful than stepping on stage and seeing an audience waiting for the first note to play.
We think the involvement of the public is great, giving someone a happy feeling, or letting them dream away to a holiday in Scotland and Ireland. Or to be moved by a beautiful song where you are touched by a memory. If you come home and want to hear a song from us because you enjoyed it that evening, that's the biggest compliment for us.
But the people at Rapalje who are not on stage also like it, for example Jeroen and Sjors, our technical champions, they make sure that the light and sound work every time so that everyone can see and hear us. Jeroen and Sjors love the band's enthusiasm to always and everywhere give the best for the audience, it is very contagious! At our office Rutger takes care of all the performances and the administration, he loves the freedom and all the unexpected things that working for Rapalje entail.
So everyone at Rapalje helps to make it a great Christmas into Folk, enjoy!
We hope to see you live on Saturday December 18 at 3:00 PM CET.