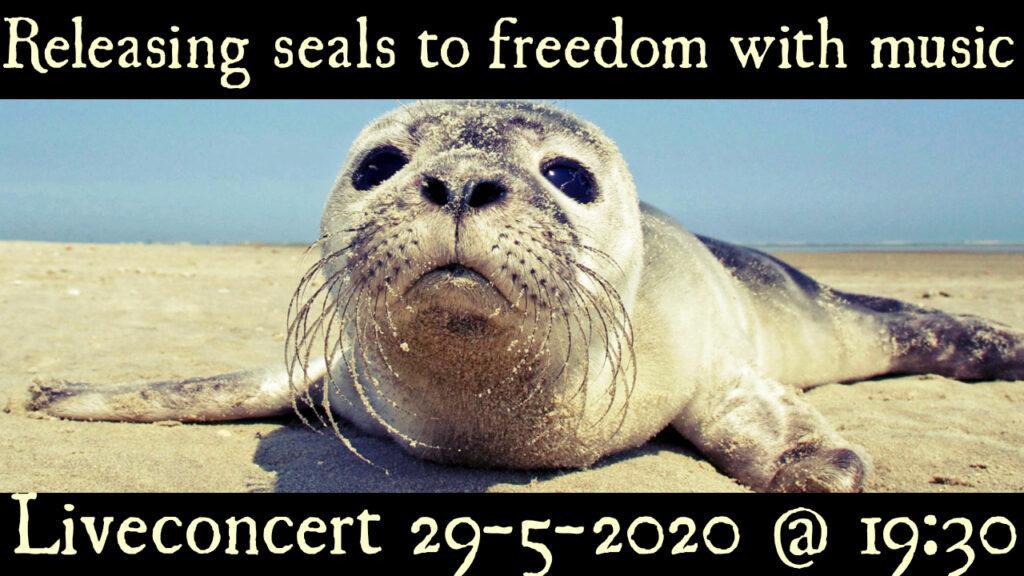 Enjoy this very special live stream, in collaboration with the Sealcenter Pieterburen (Zeehondencentrum Pieterburen), from a sandbank in the Wadden Sea. This is because of a special occasion: three seals taken in by the Sealcenter are allowed to return to nature. Rapalje will take them to sea and play towards the moment of release.
Both Rapalje and Pieterburen are Groningen crowd favourites who have been able to reach thousands of people with various live streams in recent months. During this, a combination of live acoustic music and conversations about seals and the mudflats will be broadcast. The combination of seals and music is not very far-fetched. This summer, the Sealcenter will open an exhibition dedicated to the language and sense of rhythm of seals.
The cooperation between the Sealcenter Pieterburen and Rapalje is a striking one, but there are two nice similarities. First, both of them had been able to reach thousands of people through live streams of music or seals being cared for throughout the COVID-19 crisis. Second, seals and music have more in common than people generally assume. Seals have been proven to have a sense of rhythm and can "parrot"!
Precisely now pups are born at a certain location in the Wadden Sea that require intensive care from their mother for a few weeks. This bond is often broken due to disruption. Rapalje would like to make sure that these animals get well again.