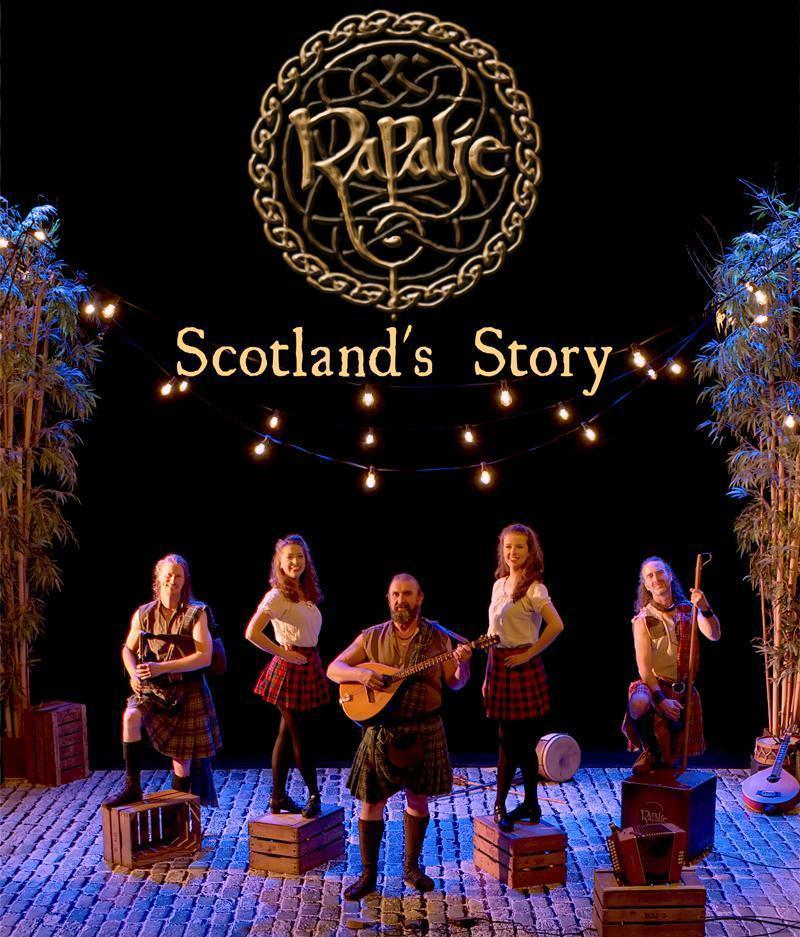 "We're all Scotland's story and we're all worth the same"
Beautiful words straight from the text of Scotland's Story and nothing better describes what this new theater show by Rapalje is about.
Rapalje takes another trip through the theaters and takes the audience to the highlands of Scotland with fiery bagpipes, sensitive ballads and stomping jigs & reels.
A brand new theater show full of stories, song and dance. A feast of recognition of classic Rapalje songs such as Caledonia and What will we drink combined with new repertoire.
Our new theater show can be seen this year in Berlicum and Hoorn, from next year in many theaters in the Netherlands and a few in Belgium.
You can see our full agenda here