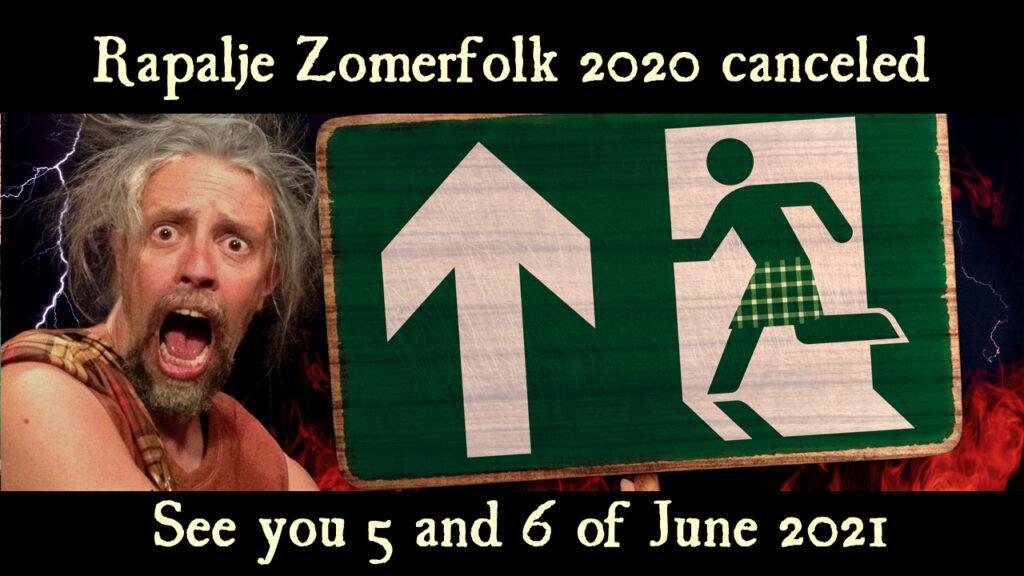 Good evening,
We have decided that Rapalje Zomerfolk cannot continue this year.
We have tried to find an opportunity to keep Zomerfolk in 2020, but unfortunately that is not feasible. We are unable to organize a successful event on the chosen date in September. There are a lot of people who are cooperating to make the festival a success and unfortunately the puzzle falls apart on (too) many fronts. Various exhibitors and bands are not allowed, technicians have other projects, volunteers are unable to attend. We don't want to compromise on the quality of our beautiful festival. We cannot help but skip our festival this year 2020. It is such a fantastic festival for us and we hope you all come on June 5 and 6, 2021. We are having a very difficult time with Rapalje with many uncertainties and we try to give you a nice moment every week with our live streams! www.rapalje.com/stream
Purchased tickets: all tickets will remain valid for the festival in 2021 and this will be a great edition where we will celebrate our anniversary. If you are unable to use the weekend of 5 and 6 June 2021, we offer you the opportunity to convert the tickets into a credit for other concerts and events where we perform.
Be healthy, easy and free