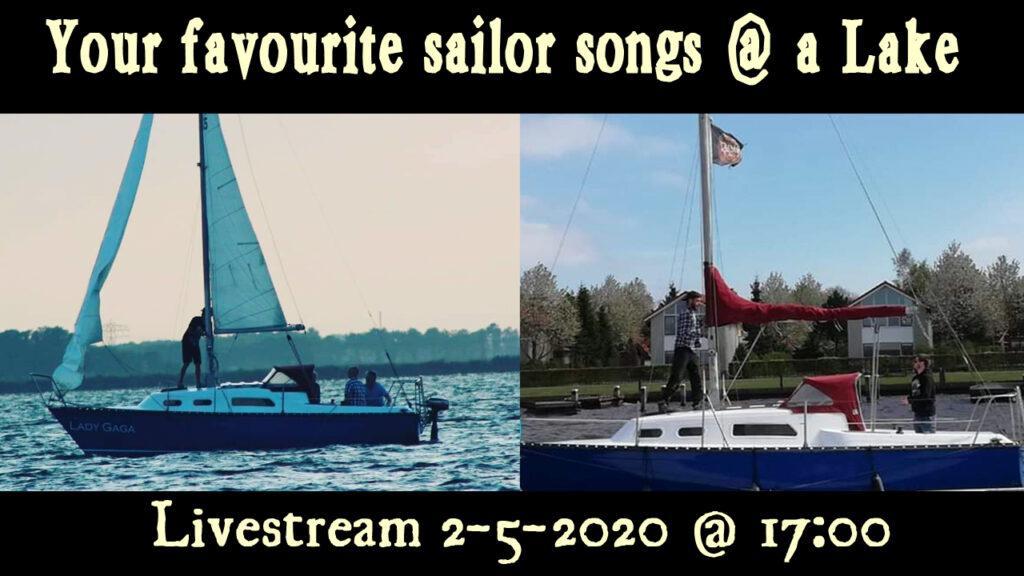 We will go sailing on a boat with you! Come along and enjoy the waves, while we go through our repertoire to see which sailor songs we can play for you. Drunken Sailor, Irish Rover, Skye Boat Song; these are of course a 'must' but we will play a lot more!
See if we can keep it dry during this live stream on Saturday, May 2nd at 17:00.
You can buy a 'ticket' for this livestream or for the effort we take to bring all this live music to you: what you pay for this ticket is totally up to you!